Exporting your database will allow you to take your data from GrapheneDB and import it anywhere.
Important to keep in mind is that the database needs to be stopped to export the files, resulting in some downtime as part of the operation.
The export feature is useful when downgrading a single dedicated database or taking your dataset out of GrapheneDB.
Export a Database
Please navigate to the Management Launcher at the upper right corner of your database interface > and click on the Export button.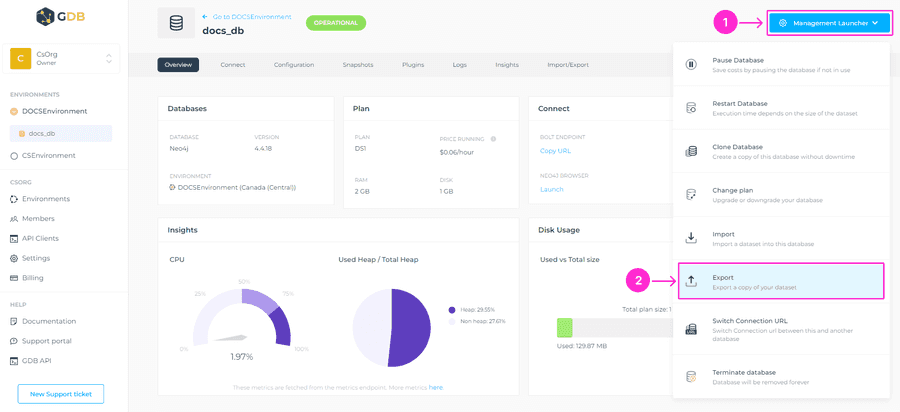 You can also navigate to the Import/Export tab, and click on +Export Database button.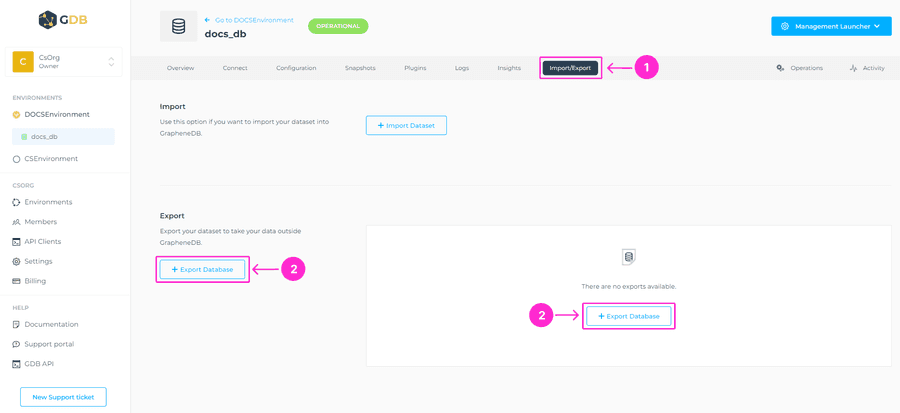 Now, you'll be prompted to the next screen, where you need to add a name for the export file. To complete this action, please click on Confirm button.
ℹ️ Info

When naming the export file these conditions must be met:

At least two characters long.
At most thirty characters long.
Can only contain alphabetical characters, numbers, underscore or dashes.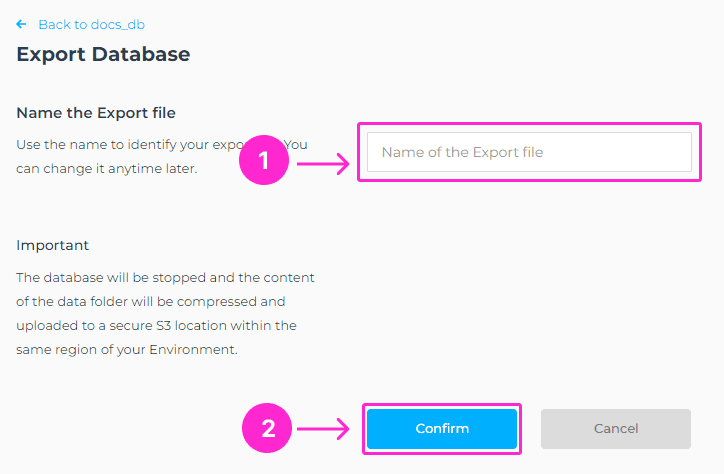 The database will be stopped and the content of the data folder will be compressed and uploaded to a secure S3 location within the same region of your Environment.
Downtime will depend on the size of the dataset and the time the database will take to stop and start.
The export file will be available for 24 hours. After that time window the download link will expire.
You can have 2 concurrent exports. Please delete an existing one if you reach the limit.
Downloading the export file
Once the export file is ready, you can download it from the Export section of the Import/Export tab by clicking on the Download file button.