Dedicated Environments
All your databases will be created in dedicated servers in your own secure Private Cloud (VPC) with Network rules that you can manage.
Databases within one Environment will share the same network rules. There are two options to manage network access, by IP or via establishing a secure peering connection from your own VPC. Everything can be done self-service, right from our Console, our automated via our API.
Environments will also allow you to organize the access of the members of your Organization to the database. You can configure your Environment to be only visible to a certain group within your Organization.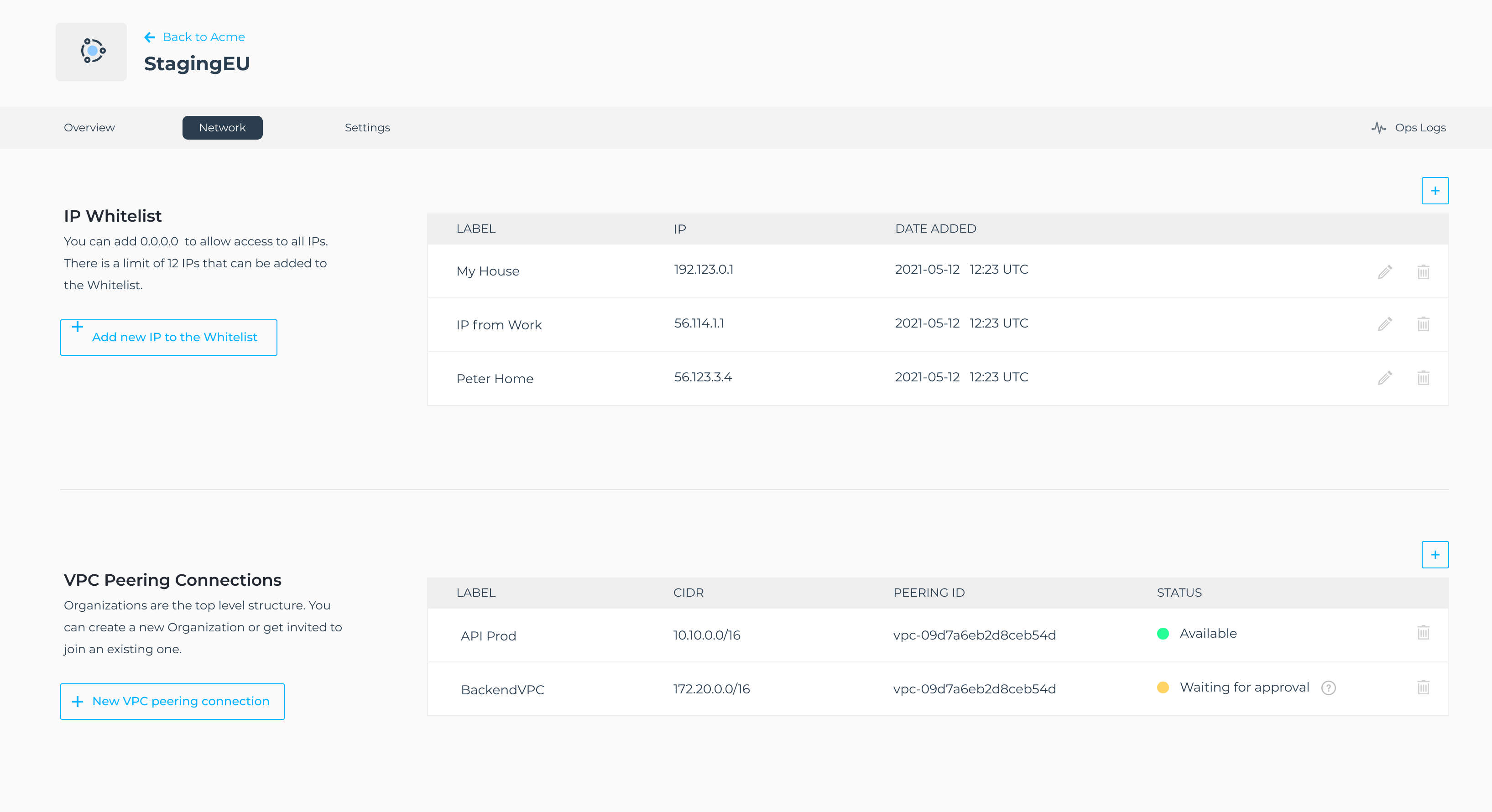 Snapshots
You can create anytime a Snapshot of your database or schedule automated Snapshots by choosing from our Snapshot Policies.
Snapshot Polices are flexible and prorated to the hour, can be disabled completely if not needed and offer scheduling options as frequent as every 3 hours and retention as long as 3 years.
Once the Snapshot is ready it can be restored self-service from our Console into any database within your Organization or to seed a new database.
Use our API to create a Fail Disaster Recovery plans that suits your needs by automating Snapshots and Restores operations.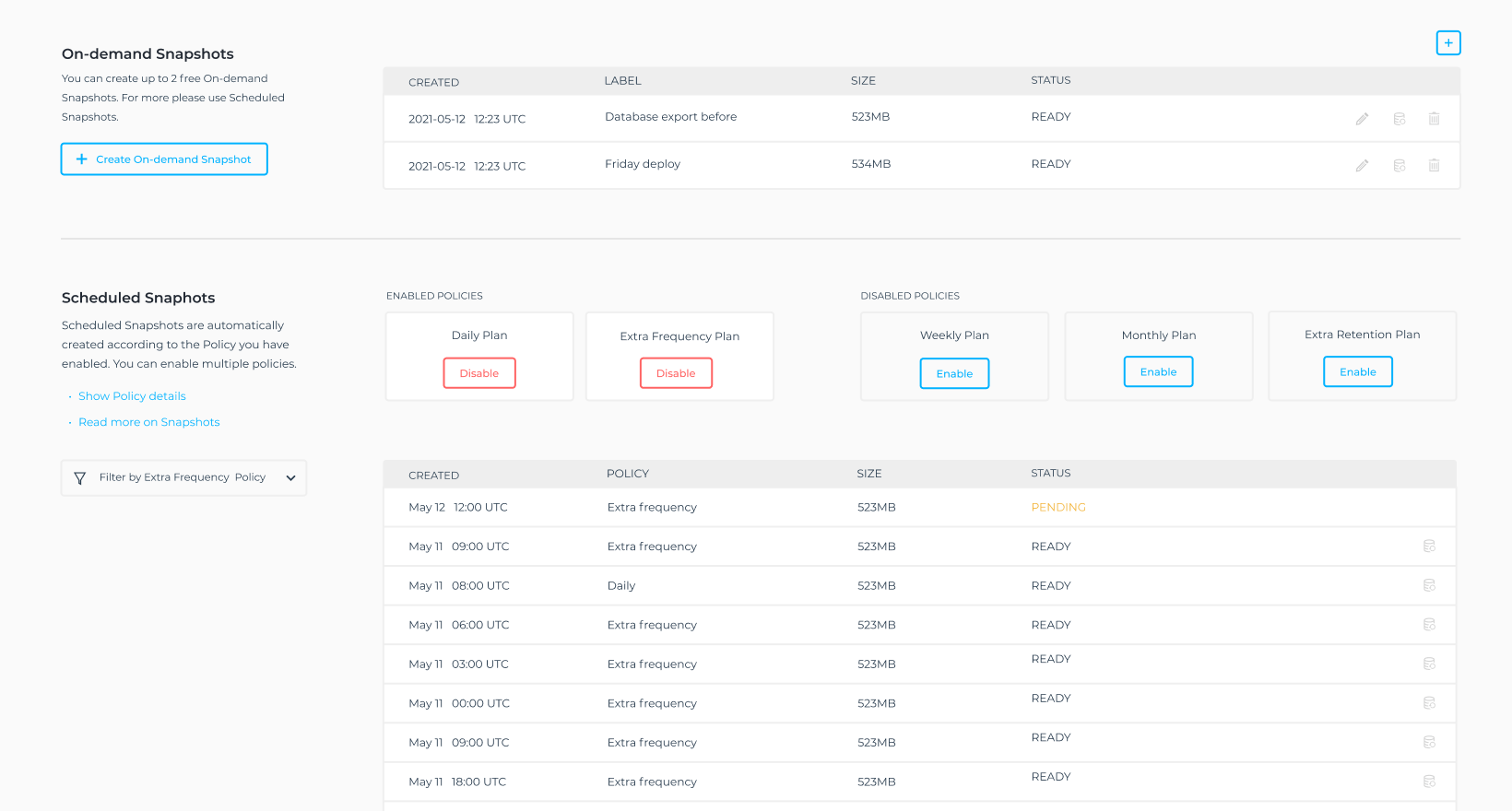 Your data is secure
We offer you the tools to be compliant with data protection regulations, such as GDPR, that we are also compliant with.
Your data (database, snapshots, exports, etc.) never leaves the region that you choose and it's always encrypted, at reast and in transit.
We don't manage credentials of your database and won't never access the content of your database.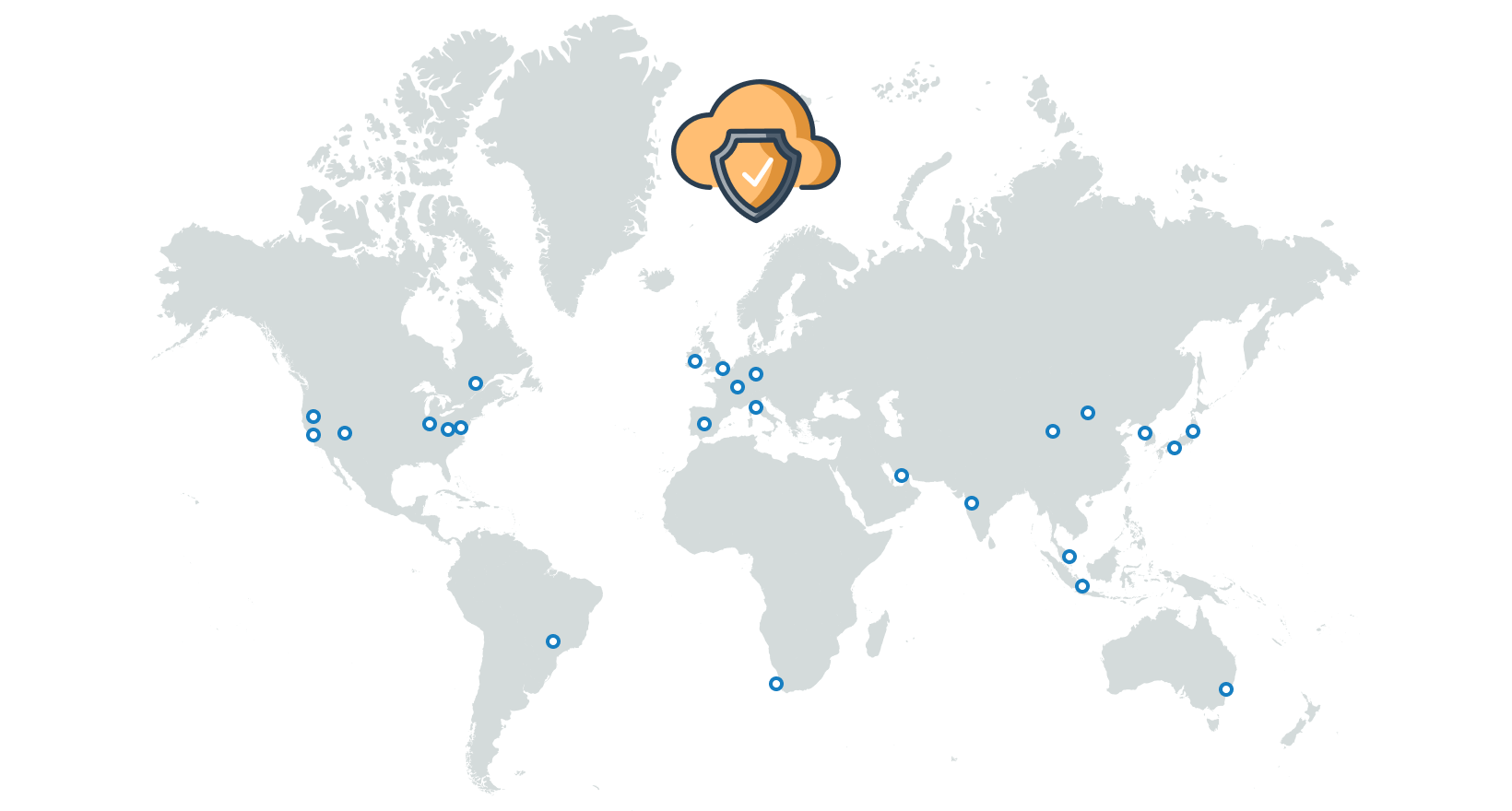 Other security features
GrapheneDB offers you a range of additional security feature to keep your account and databases safe, such as MFA, and follow internal security measures to provide you with the best security service.